Aaron & Philip Reed / The Brothers Reed
Allen Wheeler & Jay Ealy / Vanishing Affair
Gold Standard Sounds (Studio)
Joey Roxx & Ryan Forst / Burn Halo
Matt Bachand / Shadows Fall, Act Of Defiance
Mike Turbayne (Shred Of Salvation/Shadows Fall/TESTER)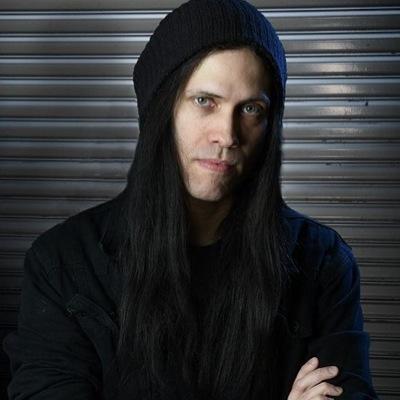 Henry Derek Elis has released a video to his new single "SING FOR THE DEAD MAN" that will be featured on his new solo release THE DEVIL IS MY FRIEND...
Troubadour TV Episode 2 Butcher Babies
Troubadour TV Episode 1
Episode 1 featuring Troubadour artist Matt Bachand, and Henry Derek of Act Of Defiance!
The Brothers Reed "Tour With Us" series!
Join Aaron and Phil on the road with their new series on YouTube "Tour With Us" click the link below and be sure to subscribe!
Troubadour Custom Cabinets was founded July 2012 in Rio Vista, California. We are a completely independently owned and operated custom speaker cabinet company that builds quality guitar and bass cabinets to our customers' specs.
At Troubadour Custom Cabinets, we believe that your equipment should look as good as it sounds! We let you decide what wood (wood combination), speaker (speaker combination), impedance rating, and if you want your cabinet wired mono, stereo, etc. You choose your type of vinyl and vinyl color, type of speaker grill you desire, cloth with beading, metal grill, and what type of paint job on your speaker baffle (stained, lace paint job, custom pin stripes, flames, solid color, etc.) and your baffle type (straight, half slant, full slant, left and right pan or left and right inward angle).
If you have something in mind and you do not see it on our website, please contact us and explain to us what you are looking for and we'd be happy to work with you. Sending a picture will help as well. Shoot us a message and we can get started on your custom quote today!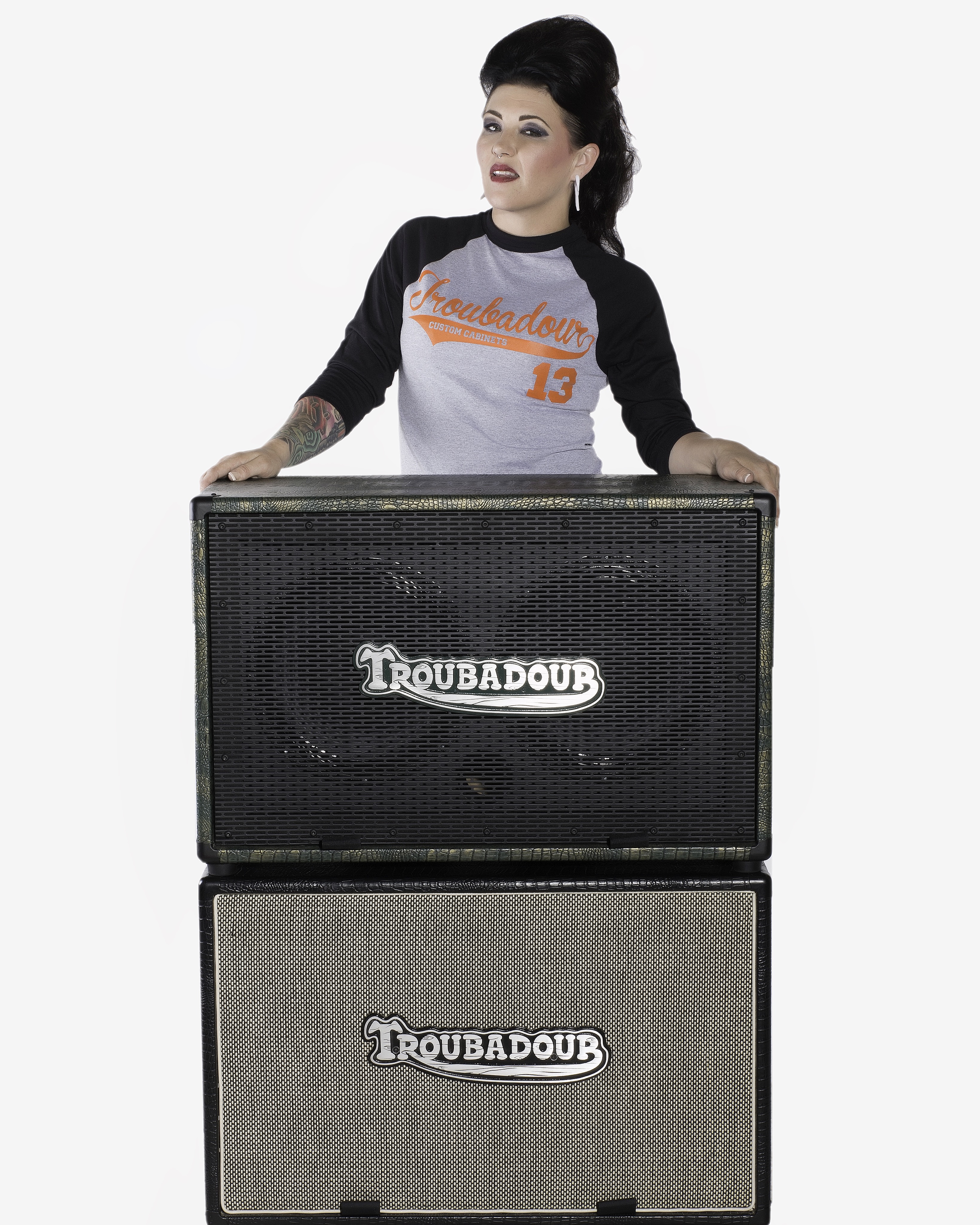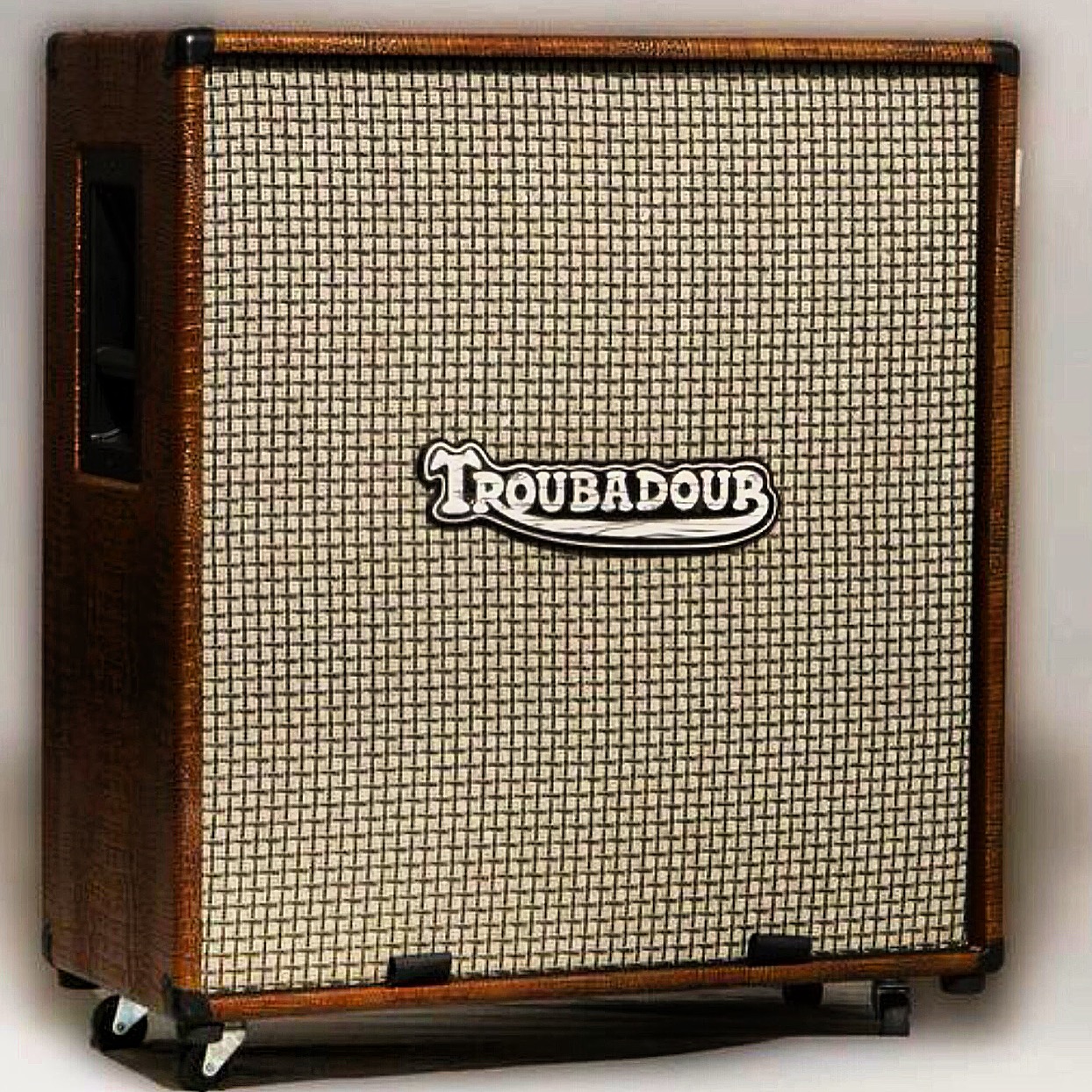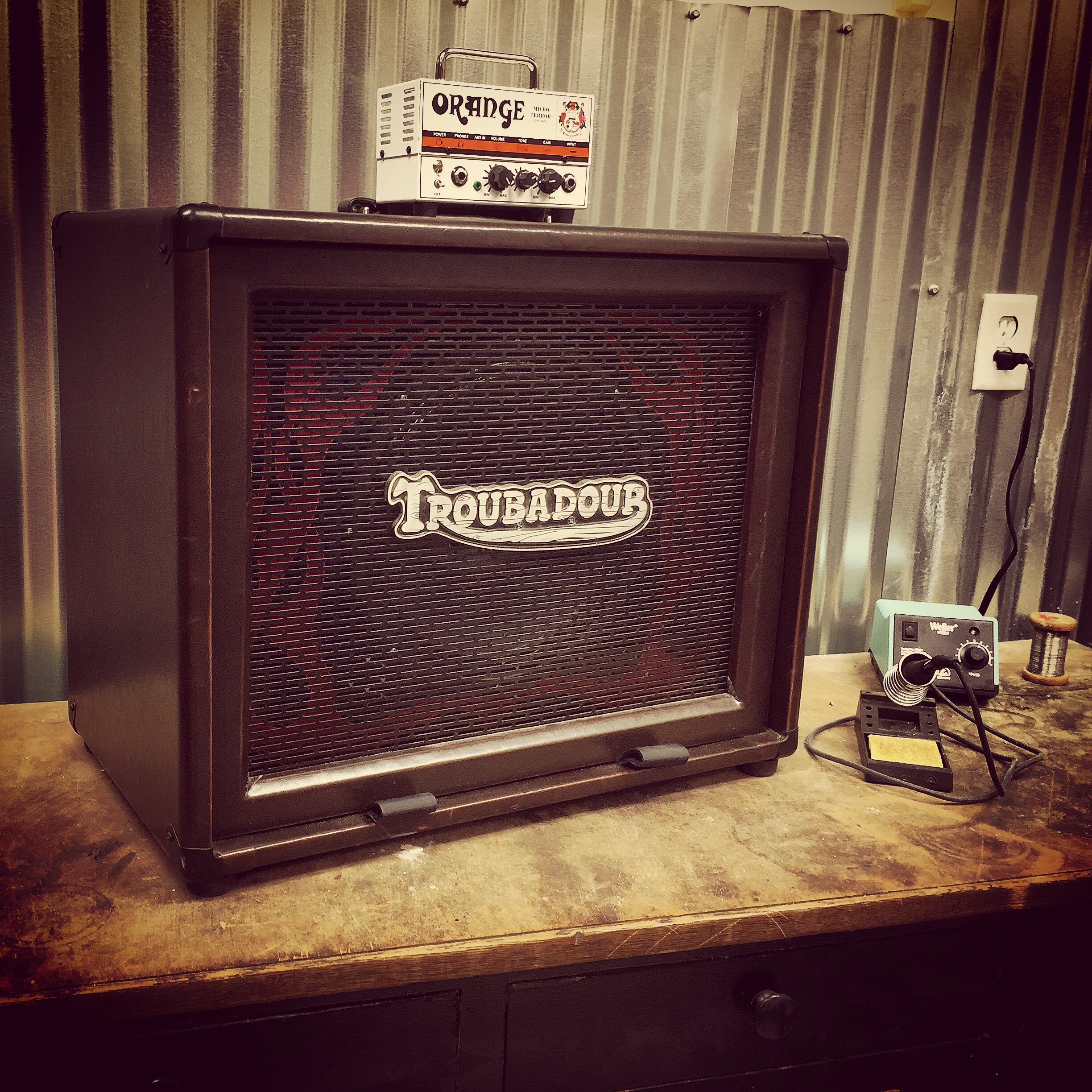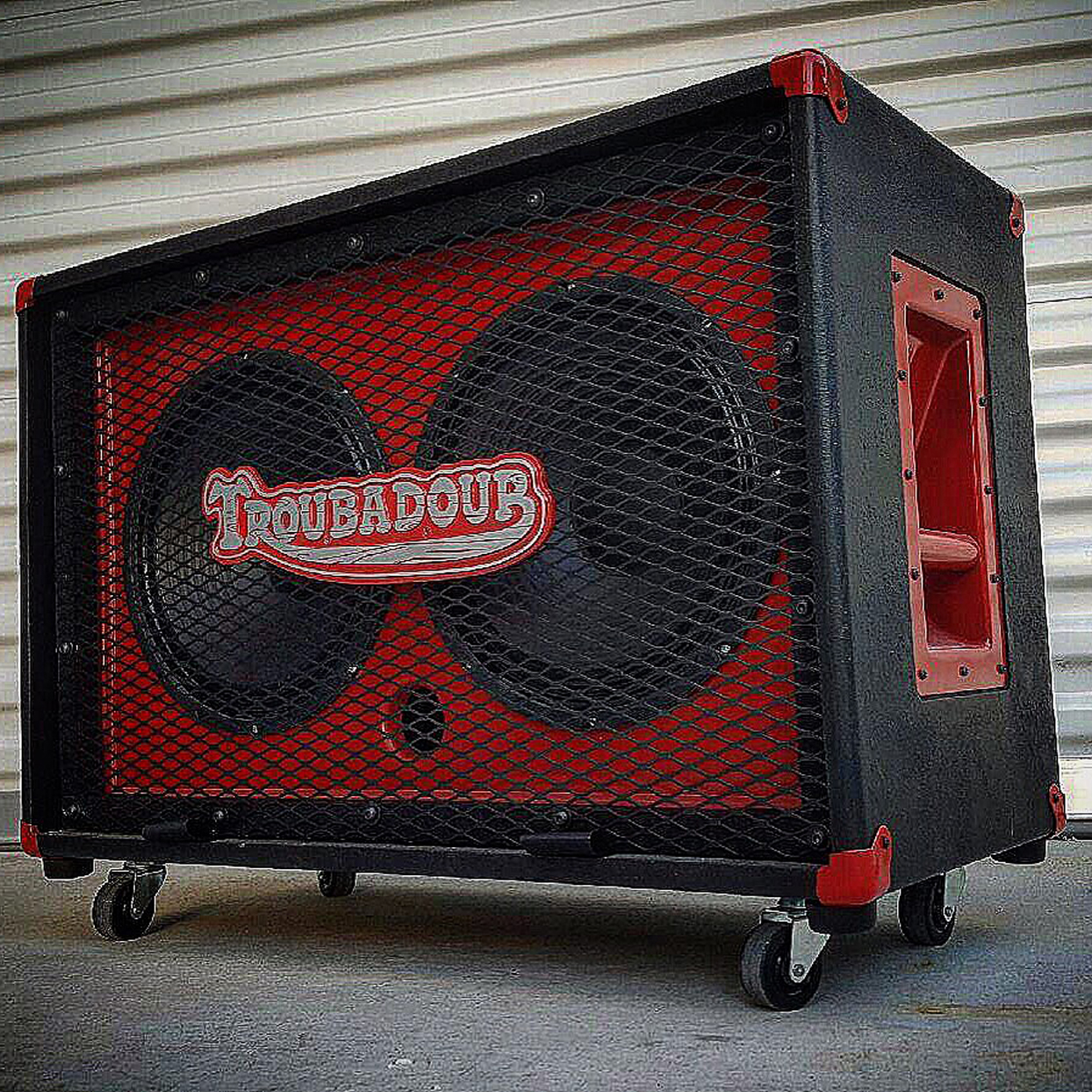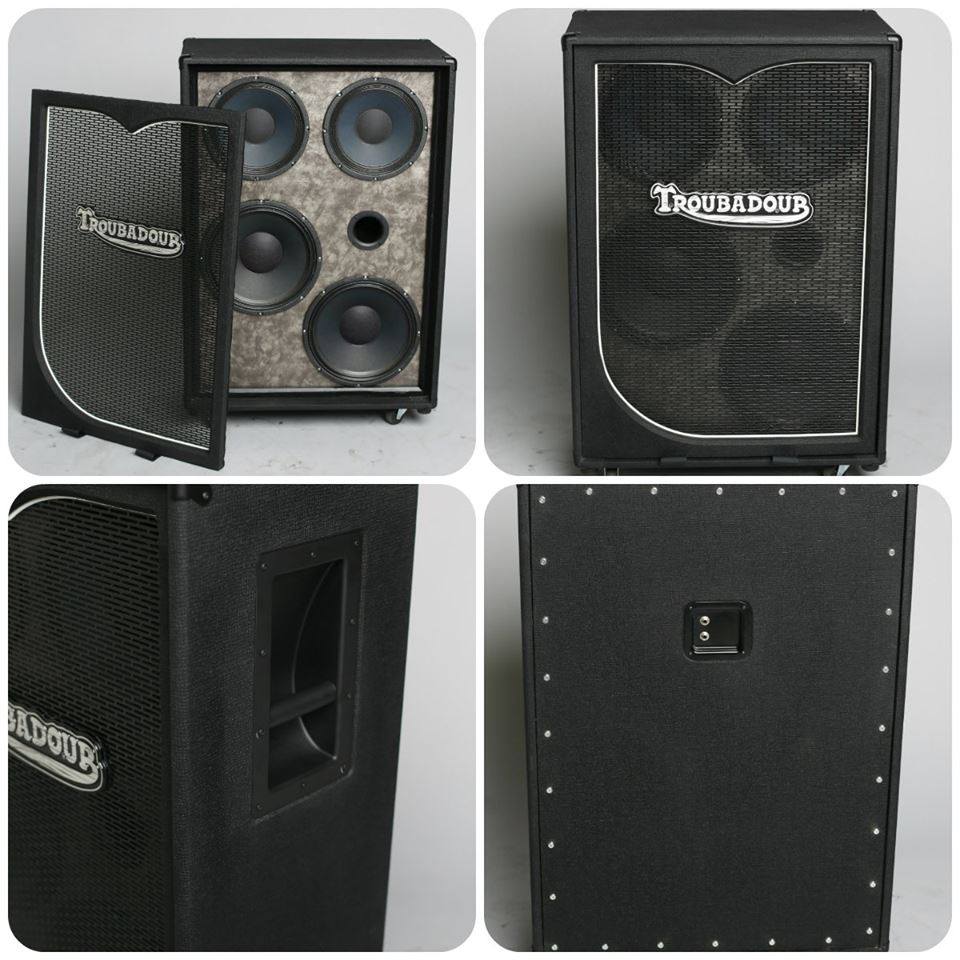 T.C.B. 2X10 2X12 Bass Cabinet